Ace it on the Court in Tennis Shoes for Women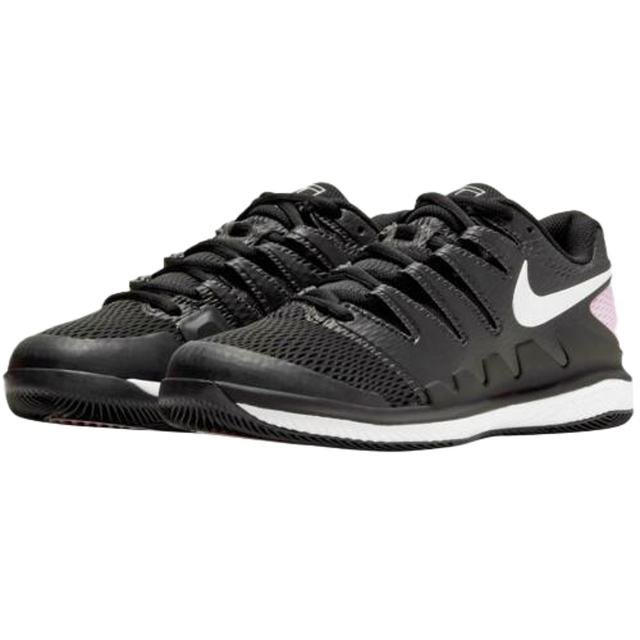 Whether stepping out on the tennis courts or for a night on the town, women's fashion sneakers have certainly come a long way over the years. The first men's athletic shoe is thought to have been made around the 1860s, but the first women's athletic shoe was not made until the 1920s. Interestingly, it didn't even resemble what we now call tennis shoes. Instead, it looked more like a dressy boot with a heel, leather upper, and dainty lace-up closures. Luckily, function was finally incorporated into women's athletic sneakers, and the options for women's tennis shoes increased exponentially.
Are tennis shoes for women strictly for playing tennis?

There are lots of tennis shoes by all your favorite brands that are made specifically to support the needs of female tennis players. You will find tennis shoes for women by Nike, adidas, and FILA. Additionally, you can find PUMA and New Balance tennis shoes for women. However, you can also find a variety of women's fashion sneakers, women's running sneakers, and women's walking shoes. Some shoes would be comfortable for long hours on your feet. Some of these high-fashion sneakers include brands like Prada and Coach.
Are tennis shoes for women stylish?
Yes. You can find a variety of styles from 1970s vintage to more modern and clean lines. Most sneakers have lace-up closures, but some are slip-on with elastic or have Velcro straps. Some have chunky heels with thick lugs on the soles, and others have low-profile soles. There are high-, mid-, and low-top sneakers from which to choose. Many are made of genuine leather or suede, synthetics, and mesh. Branded logos are usually highly-visible on the sides of the sneakers, but they can be on the midsoles, toe boxes, heels, and tongues. Some of these sneakers have zipper details or even sequins and glitter adorning the shoe.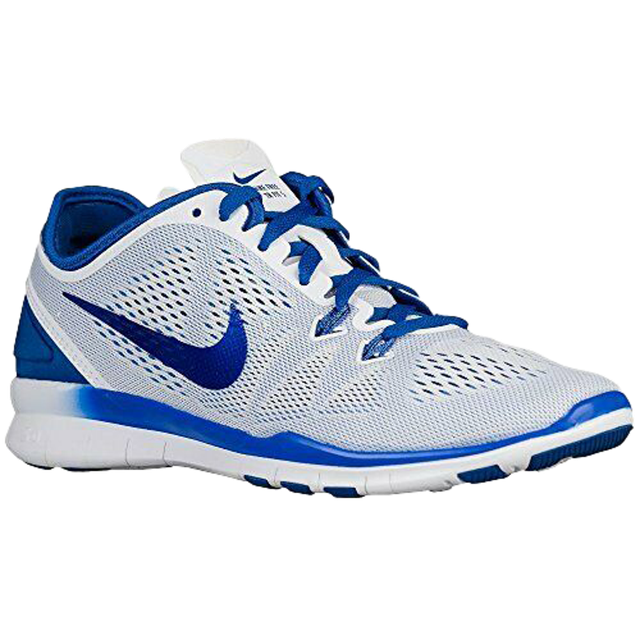 What features are available with tennis shoes for women?

There different shoe brands and models sport a large variety of available features. For example, many of the tennis shoes for women by Nike feature Air Max technology in the sole. This technology encompasses compressed air within a sack in the shoes' soles for cushioning. Other tennis shoes feature grippy soles to support the quick starts and stops in the game of tennis. Features can vary greatly by brand and functionality. A few of the features you may find on this variety of sneakers include:

Uppers made with breathable mesh to keep the foot cool
Padded tongues and heel collars for comfort
Sock-like liner for a snug fit
Shock attenuating soles
Proprietary cushioning systems from a variety of manufacturers
What colors are tennis shoes for women available in?
With so many different shoe brands and models from which to choose, you can easily find your favorite colors. There are low-key style colors like black, gray, white, and tan. There are also a variety of bright and vibrant colors like red, pink, blue, and purple. You can find multicolored shoes, monochromatic shoes, and shoes with a variety of patterns. Some patterns include leopard prints, snakeskin, and camouflage.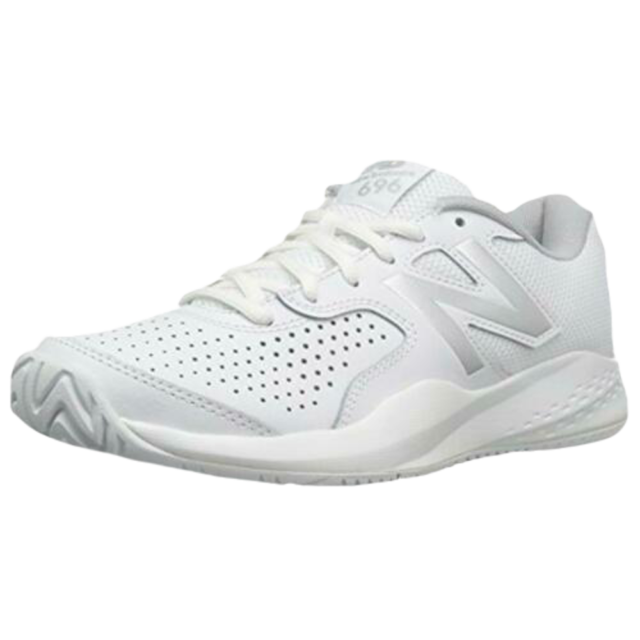 Nike Air Zoom Pegasus 36 vs. New Balance Clay Court Fuel Cell 996v4 vs. Reebok Club C 85 Vintage :
| | Nike Air Zoom Pegasus 36 | New Balance Clay Court Fuel Cell 996v4 | Reebok Club C 85 Vintage |
| --- | --- | --- | --- |
| Generations | 37 | 4 | 1 |
| Closure | Regular laces | Regular laces | Regular laces |
| Weight | 8.28 ounces | 12.2 ounces | 12 ounces |
| Upper Materials | Mesh, synthetic | HypoKnit Mesh, synthetic | Garment leather |
| Activity | Road running | Tennis | Tennis, lifestyle |
Content provided for informational purposes only. eBay is not affiliated with or endorsed by Nike, New Balance, adidas, FILA, PUMA, Reebok, Prada, or Coach.